" ज्ञान यदि दुश्मन के पास भी हो, तो हमें सीखना चाहिए ! "
" If the opponent also has knowledge, then go and take it respectably. "
Swami Dharambhandu Ji
Our Team
"Sports are the best way to promote the habit of fitness with healthy mind."
"An organization's growth highly depends on the visions it keeps for the people of its society."
All Public School Games & Curricular Activities Association is established to provide training to the students according to their interests and merit, allowing them to participate in competitions. With proper activities and games, skillful students are developed not only in this country but also internationally. It aims to accomplish the overall development at a higher level, with particular attention paid to rural areas' children, ending the deep-rooted mentality of urban and rural difference, thereby giving everyone an equal opportunity to grow.
The student will get a chance of international participation. His exposure to the global culture will enhance knowledge and understanding to another level. The deserving will get rewards and awards for his performance. It will give students endless opportunities to work in the area of sports and education.
APSGCAA gives the uniqueness to aware children about sports from the school level. The school's kids are the most energetic crowd to learn and get trained in sports.
Certain parts of the globe remain ignorant about sports. Participating in different parts of the world will give a focus to the nation. A particular physical activity in a day can keep your brain and body focused and energetic. We set forth a message to teach the children to remain fit and focused on their health and career. It will not only enhance their clarity towards life but also benefit the growth of the nation.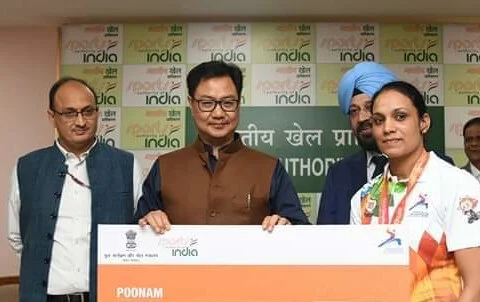 Events Twitter Gold Medalist South Asian Games Nepal 2019. Gold...
Read More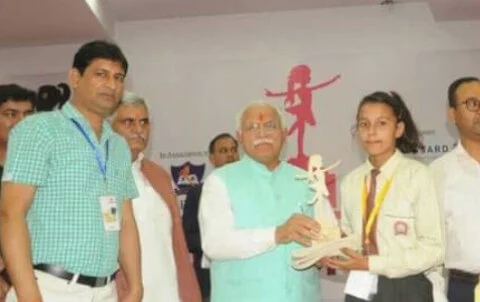 Events Awarded by Honorable Mr ML Khattar Chief Minister, Govt...
Read More
It is a fact that an organization's Growth highly depends on the growth of its people. It is only possible if the framework is stable and designed in a well-planned manner. Encouraging students to reach their full potential is the most challenging task nowadays. The members of APSGCAA have been working hard to rise and drive to grow with its students' growth and development. A Tripyramid approach is designed to show the workflow of All public school games and curricular activities. The triangle is the most stable structure out of all the shapes. We believe that this foundation is creating another distinctive tomorrow for the nation's students with this objective.